Search & Rekrutteringstjenester
·
Tønsberg
CFO Trainor Group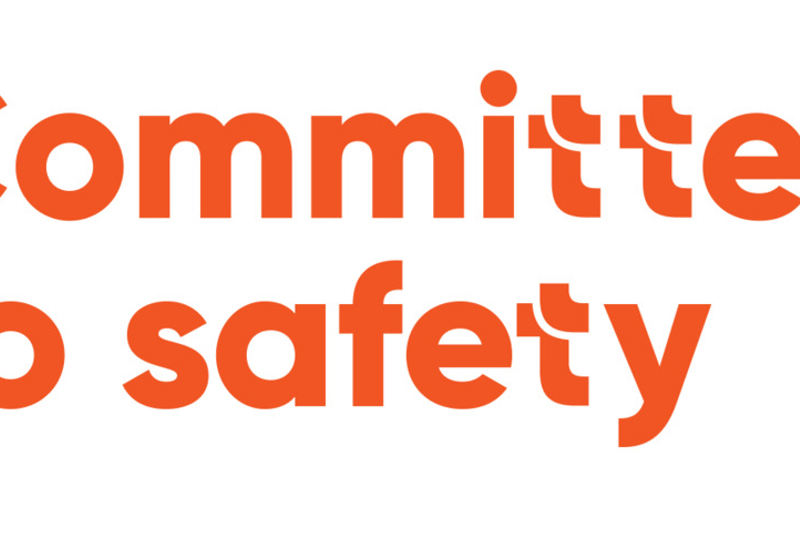 Financial lead in investments and up-scaling to meet expansion plans
The role as CFO offers a unique opportunity to become part of a private equity owned company generating strong profitable growth. The CFO will provide leadership across the organization and be a key player in tasks relating to financial deliveries as well as business development including identifying acquisition subjects and executing due diligence processes. Trainor Group foresees a great growth potential, and with the necessary financial resources, and a professional board of directors, they are ready to expand geographically and in sales. An internationally minded CFO will become an integral part in securing that Trainor Group can realize their ambitions.
Trainor Group can already be described as a success story. Within electrical safety and through differentiated learning experiences aligned with internationally recognized safety standards, Trainor has become a trusted and acknowledged EdTech partner to high-profile customers operating across the energy, power, installation, automation, and maritime industries. Trainor Group, a carve-out of ABB's training division in 1995, has a long and successful track record of innovation and growth – especially in moving learning to a uniquely and continuously developing digital platform. Yearly, more than 100,000 professionals do one or more of the 250 different courses, and over 1.4 million visit Trainor's professional forum to get expert answers. Around 100 dedicated employees help secure an annual turnover of NOK 180 million.
The role as CFO collaborates closely with the CEO, the management team, the board of directors, and the private equity owner. The CFO reports directly to the Group CEO and will head a finance organization with 8 employees in Norway and Sweden incl. one Finance Manager that manages Finance, Administration, and Quality & HMS. The role is expected to work primarily out of Tønsberg in Norway, where the headquarter is placed. 
A strong leader that has room to influence business strategy, plans and execution
As CFO, you will enter Trainor Group at an interesting stage in their evolution. They are private equity owned and are ready for sales. In connection with ambitious growth plans, you will focus on business finance, investment, and capital finance, and on reporting to the board and private equity. To assist in the daily financial operations, you will be supported by an experienced finance team.
Next to growth, the CFO will support and act as the "devil's advocate", when it concerns the continuous digitalization of the customer journey, and when it concerns to become more efficient and with use of less resources. You will also work on merging the various Trainor companies' processes, creating synergies, and avoiding silos. In connection with acquisitions, you must be able to evaluate the value that the acquisitions can bring to the "community". Other selected responsibilities can be to:
prepare material for board meetings together with CEO, CCO and managers, with focus on financial issues, performance, and investments.
develop appropriate and accurate quarterly financial estimates (P&L, balance sheets, cash flow), and annual strategic plans.
head M&A activities in connection with due diligence processes and RoI, and when entering new markets, you will set up local financial structures.
coordinate and execute analyses of profitability and costs of development and execution.
manage the process for major capital expenditure and disposals and be key contact to bank relations.
Whether you will be a success depends on your skills, but also your ability to balance between diving deep and operating at a strategic level, and not least, also be a strong advisor about business development and investments. In other words, your skill in providing leadership across finance, processes, people, and the business.
An internationally minded CFO with experience from a start-up/scale-up and investment management
As Trainor Group's new CFO, you are a leader with a strong interest in leading, motivating, developing, and delegating to others, and equally, you are motivated by engaging with your stakeholders, where you demonstrate a social orientation. Your communication is clear, informative, adjusted to your audience, and with the right amount of passion to make you appear sincere and honest. In such roles, we always ask for the Octopussy, who can play violin under water, and we also do this now. Therefore, you are both structured, process-minded, analytical, and inquiring, flexible, agile, and with a strong team-spirit.
Professionally, you are as equally diverse and multi-faceted:
Experience from a similar role in a start- or scale-up with an investor set-up or a private equity owned company.
International experience in reporting, compliance, M&As, and the various controlling disciplines.
A seasoned leader and preferably with experience from having managed managers.
B.Sc. or M.Sc. in Auditing, Finance, or related.
Fluent in English, and perhaps one of the Scandinavian languages, and can adapt to a Scandinavian work culture.
Strong skills in MS Office, Excel, and PP, and with a broad system understanding, with specific focus on finance modules and experience from digitizing finance processes.


Why you should join Trainor Group
As CFO, you become part of a growing company with global ambitions that have proprietary digital platforms, loyal customers, happy users, and the financial resources to invest in and realize their ambitions. To ensure this, they need a co-pilot to their CEO that can secure the right dispositions and decisions, and who can support growth while at the same time scale-up the organization. If you join, you get 100 skilled and engaged colleagues for whom their jobs are more than jobs, and where they truly believe that they make a difference to the market for safety learning – and thereby saving lives.
Contact information
For more information, please contact Partner Svein Narve Børstad from Hudson Nordic at ph. +47 9162 9055. To apply, please click on "Apply" on the top left side of the page. We will look at the applications on an ongoing basis.


Tjenester

Locations

Tønsberg
About Hudson Nordic
Vi hjelper selskaper med å identifisere, velge, utvikle, engasjere og beholde ledere og spesialister. I Norden er vi 30 spesialister innen search, assessments og lederutvikling og arbeider på tvers av landegrensene. I Norden har vi kontor i Stockholm, Gøteborg, København og Oslo.
Hudson, en del av Morgan Philips Group, har et sterkt globalt nettverk på tvers av våre kontorer i 22 land.
Vil du vite mer om våre tjenester, ta gjerne kontakt med vår Managing Partner Thomas Enstad, på te@hudsonnordic.com


Search & Rekrutteringstjenester
·
Tønsberg
CFO Trainor Group
Loading application form